A message from Jessica's Family
Losing Jessica in this tragic and senseless crash made us determined to do what we could to save lives. This included an opportunity to work with Indiana legislation in 2009 to change the Indiana law, by raising the minimum driving age. Thus, giving new drivers more time to learn how to handle driving a vehicle before they are sent out to drive on their own, and with passengers that can cause distractions.
Our Message to our Fellow Parents: Please take time to understand your state's new driver laws, especially any changes affecting your Teen Driver. Upon obtaining their learner's permit, make sure your teen is given ample practice time behind the wheel LEARNING to drive before they get behind the wheel on their own. And always remember to lead by example.
August 11, 2009 at Office of Governor Mitch Daniels
Ceremonial Signing of Senate Enrolled Act 16 - "Jessica's Law" Indiana Graduated Driver Licensing Law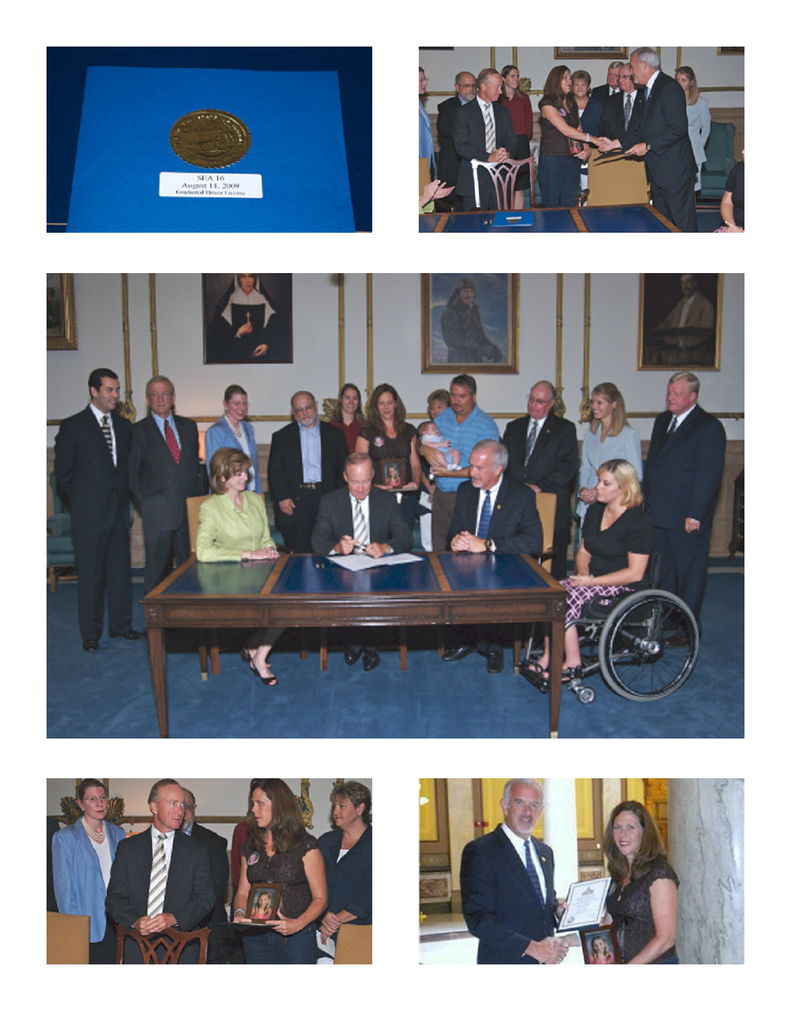 We wish to thank the following individuals for their hard work and dedication to the new Indiana Graduated Driver Licensing Law:
Sen. Travis Holdman
Sen. Tom Wyss
Rep. Peggy Welch
Rep. Cleo Duncan
Sherry Deane, Public Affairs - AAA
And the many other supporters who devoted their time to attending hearings at the State House and writing to their legislators.